ODTUG Kscope19 Conference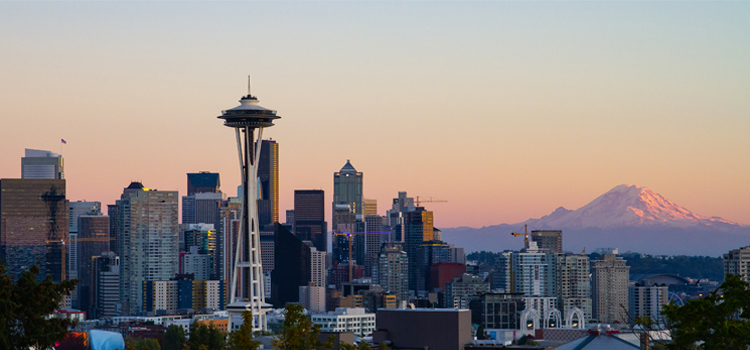 Peloton is proud to be the Hands-On Training Sponsor for ODTUG Kscope19 - the premier Oracle developer conference, attracting Oracle experts from all over the world.  Individuals from over 30 different countries gather in June each year to learn, share technical content, network, and have fun with like-minded professionals.
Mon. 6/24 | 11 AM - 12:30 PM | Room: 606, Level 6
Hands-on Lab: Introduction to PBCS presented by:
Oracle PBCS is a flexible application based on Oracle Hyperion Planning that supports enterprise-wide planning, budgeting, and forecasting in a cloud-based deployment model.
Attend this session to learn how you can meet your immediate financial planning, budgeting and forecasting needs while enabling a platform for future cross-functional expansion and automated process integration by leveraging PBCS.
Mon. 6/24 | 2:15 PM - 3:15 PM | Room: 604, Level 6
When Life Gives You Allocations: Profitability & Cost Management Best Practices presented by:
Is your number one customer truly your best customer? Are your top products really your most profitable? Do you feel like your allocations are as predictable as rolling dice? Oracle's Profitability and Cost Management Solution (PCMCS) provides the ability to perform expense and profit analysis through an easy-to-use technical solution that bridges these specific functional gaps. Explore the benefits and understand the obstacles of using PCMCS by learning the design and implementation of best practices for PCMCS applications, as well as tips, tricks, and lessons learned from real-world implementations.
Mon. 6/24 | 2:15 PM - 4:30 PM | Room: 607, Level 6
Hands-on Lab: Mastering Changes across the Enterprise with EDMCS presented by:
Attend Peloton's session to learn how you can configure Oracle Enterprise Data Management Cloud Service (EDMCS) to create a flexible data mastering experience across enterprise applications.
EDMCS Intro & Use Cases: How can your organization consider using EDMCS, and how is it compete with other master data management tools?
EDMCS End User Experience: How can end users request changes to data structures in a target application? What workflow approval and notification options are available to support change management processes? What are the tools at disposal for modeling and visualizing changes to metadata, reference data and hierarchy changes in target applications?
EDMCS Administrator Experience: What configuration steps are involved in receiving or publishing data structures to/from external applications? How can business logic be configured in the tool to speed up metadata creation processes and prevent errors?
Tue. 6/25 | 10:15 AM - 11:15 AM | Room: 613/614, Level 6
Vendor Session: Best Practices: Moving Oracle Hyperion Financial Management to the Cloud presented by:
For more than 30 years, thousands of companies have relied on Oracle Hyperion to manage their financial close. The legacy of Hyperion Financial Management (HFM) set a very high bar for measuring the success of Oracle's cloud offering—Financial Consolidation and Close Cloud Service (FCCS). As one of the first partners to deploy FCCS and a continued leader in successful implementations, Peloton will share the key insights, strategies, and best practices learned from customers who have made the move from Oracle HFM to FCCS.
Tue. 6/25 | 10:15 AM - 11:45 AM | Room: 606, Level 6
Hands-on Lab: EPBCS Beyond the Basics – New Features, Tips, & Advanced Functionality presented by:
Oracle's Planning solutions in the cloud are continuously innovative, constantly providing new capabilities. This session will offer insights into the latest and greatest features. Join Peloton as we explore the lesser-known corners and advanced functionality available in these tools. From infolets to navigation flows, job scheduling, and more—Peloton cloud experts will show you how to get the most from your EPBCS investment.
Wed. 6/26 | 9 AM - 11 AM | Room: 607, Level 6
Hands-on Lab: Data Management Hacks to Turn You into a FDMEE Cloud Ninja! presented by:
You don't need to be an expert to go beyond standard file-based data loading, but chances are, if you're loading data to EPM Cloud apps such as EPBCS or FCCS, you are using Data Management in the form of FDMEE Cloud. Attend Peloton's hands-on training session to learn about some of our favorite time-saving integration options, utilizing often overlooked features within FDMEE Cloud. During this session, Peloton's team of experts will cover:
All data type integrations for loading non-numeric data, such as text, dates, and Smart List values
Multi-column integrations to load data for multiple dimension members in a single row of data
Driver-dimension data loads to specify target values by dimension
Loading periods as a column to support multi-period single row files
Data Sync to synchronize data between EPM target applications
Wed. 6/26 | 3:30 PM - 4:30 PM | Room: 607, Level 6
How an Emerging Bio-Tech Company Aligned to EPBCS Workforce Planning in 8 Weeks presented by:
Highlighting the recent experience at Foundation Medicine, a private biotech company, this presentation will review how the company was able to align their WFP process to the EPBCS approach by leveraging recent updates to the module, within an accelerated timeframe. Attendees will leave with a better understanding of the capabilities of WFP in EPBCS—both new and old—and how these can be leveraged to align current WFP business processes with Oracle best practices. WFP has proven to be one of the most popular planning modules in the market.
Its capabilities were recently extended to include new Groovy calculations and "customized" calculations while still being "out-of-the-box." These added features have increased companies' ability and interest in aligning their business process with Oracle's best practices, laying the foundation for future growth. Foundation Medicine, faced with the challenge of increasing their workforce by 30%, illustrates this journey and how WFP in EPBCS was able to meet their needs. One question we continue to see from interested clients is, "how do other firms manage to align their WFP process to EPBCS so quickly?" We hope you join us to find out.
Event Info
June 23, 2019

-

June 27, 2019
Sheraton Grand Seattle
1400 6th Avenue
Seattle, WA 98101