ODTUG EPM/BI Metro NY Meetup: NY, NJ, CT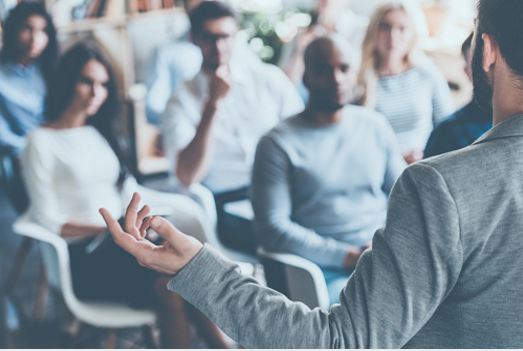 Join us at the Oracle Office in NJ on Thursday, April 18 from 12:00 - 5:00 PM for a fun and informative meet up with your peers, industry leaders, and subject-matter experts to learn how customers are leveraging Oracle EPM/BI solutions in their environment from five industry-leading experts.
This free event is a great opportunity to meet new contacts, strengthen existing relationships, and gain knowledge that will benefit you and your organization. Happy Hour to follow from 5:30 to 8:00 PM.
Agenda
11:00 – 11:15 a.m. Arrival & Lunch Service
11:15 – 11:30 a.m. ODTUG Membership & ODTUG Kscope19 Overview ODTUG Board Members, American Partners Overview, Jason Sogard, American Partners
11:30 – 12:45 p.m. Narrative and Regulatory Reporting in EPRCS, Toufic Wakim, Oracle Corporation
12:45 – 1:00 p.m. Break
1:00 – 1:45 p.m. Automating Essbase Cloud Services, ACE Director Tim German, Qubix
1:45 – 2:30 p.m. Oracle DV Wizardry, Neviana Zhgaba, GE Digital and ACE Director Gary Crisci, GE Digital
2:30 – 3:15 p.m. Oracle Blockchain, Kiran Murty, AuraBlocks
3:15 – 3:30 p.m. Break
3:30 – 4:15 p.m. Hyperion Planning ASO: Enhancing Visibility into Revenue Planning, Rolf Deis, Enterprise Application Services and Ian Abels, Peloton Group
4:15 – 5:00 p.m. Enhancing PBCS with Groovy Demo, Oracle ACE Kyle Goodfriend, Huron Consulting Group
5:30 – 8:00 p.m. Happy Hour
Event Info
April 18, 2019
12 PM - 5 PM
Oracle Office
400 Crossing Blvd
Bridgewater, NJ