Association for Financial Professionals 2018 Conference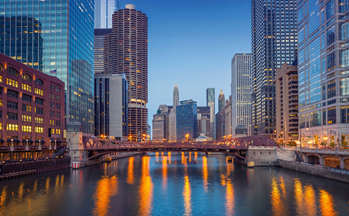 Attend the Association for Financial Professionals (AFP) biggest event of the year to learn about emerging trends, tools, and technologies in Digital Transformation, Big Data Analytics, Fintech for Corporate Strategy Automation, and more.
Peloton is the proud sponsor of the AFP 2018 FP&A Roundtable taking place on Sunday, November 4 from 1:30 PM - 3:00 PM. Our Advisory Practice and FP&A Transformation Lead, Philip Peck will facilitate a discussion around the biggest challenges and concerns facing FP&A today.
You can also catch the Peloton team at the following FP&A track sessions:
Transformational Change: From Principles to Practice
Tuesday, November 6 from 10:30 AM to 11:45 AM
Philip Peck, Vice President of Finance Transformation at Peloton Group
John Monczewski, Vice President at Peloton Group
Joseph Nagel, Director, Finance Transformation, CF Industries Holdings, Inc.
Given the complexity, organizational scope and impact, and strategic importance of business and finance transformation initiatives, organizations clearly recognize that a comprehensive change management framework is essential for success. Introducing change, sustaining change, tackling resistance and challenges proactively, providing dedicated resources, crafting and implementing a robust communication strategy, and executing core training and education activities are all critical elements of a well-designed change management framework. Learn how organizations such as General Dynamics, CF Industries, Boston Consulting Group, Samsonite, and numerous others have leveraged a foundational best practice based change management framework to deliver transformational change initiatives and produce outstanding results.
Integrating Treasury and FP&A
Wednesday, November 7 from 8:30 AM - 9:30 AM
Alex Galitsky, Director of Finance Transformation/Strategy & Operations at Peloton Group
Seth Andrews, Director of Financial Planning & Analysis at CF Industries
In today's complex, volatile, and highly uncertain world, it's increasingly challenging for Treasury and FP&A functions to partner together to generate near-term and longer-term Balance Sheet and Cash Forecasts. To support broader strategic objectives including investments in innovation, launching new products, M&A activity, and working capital optimization, Finance practitioners need more advanced, frequent, and accurate balance sheet modeling, planning, and cash forecasting capabilities including tight collaboration and integration between Treasury and FP&A. Learn how top performing organizations significantly improve their Balance Sheet planning and Cash Flow forecasting capabilities through deploying a best practice based Treasury and FP&A operating framework including purpose built analytic models, a deep understanding of the end-to-end value business chain, executing an "operational playbook", and leveraging this foundation for continuous improvement and enhanced business performance.
Event Info
November 04, 2018

-

November 07, 2018
McCormick Place Convention Center West Building 2301 S King Drive Chicago, IL 60616